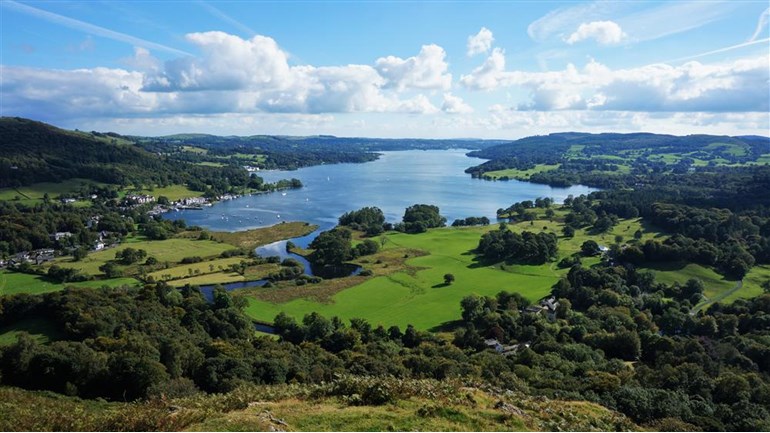 Jake Robinson from Lincolnshire has decided to take the plunge and is going to swim 10 km in open water in the beautiful Lake Windermere! How awesome is that?
His decision to do this amazing swim has come as a result of the Trust helping his father, who was diagnosed with dementia at the age of 58.
In Jake's words: "In the year since my dad's diagnosis he has gone from not recognising lifelong friends, refusing to leave the house, panicking upon waking as he didn't know what day it was and withdrawing into himself rather than attending social events to regularly going out with my mum and family friends, regularly reporting back to mum about who he has bumped into on his daily dog walks and even sourcing a Christmas present for mum completely by himself.
I firmly believe that it is through the work of Penny and her team at Contented Dementia Trust that has given my dad back an element of his pride, confidence and dignity. The things that dementia all too often takes away from it's victims.
In order to thank Penny and to in some way pay her back for the wonderful support she has given to me, my mum and our family and friends, I have decided to take part in The Great North Swim. a 10,000m open water event in Lake Windermere.  The course consists of 6x 1600m (1 mile) laps in Windermere in June 2019.  To put this distance into perspective, the 10k swim is an Olympic event and is the equivalent of swimming a marathon… I hope to finish the event in under 3 and a half hours which currently feels like a long time to spend in the water."
Please help Jake to make his target and donate – even a tiny amount will help and will be gratefully received. Here is the link to his Just Giving Page: https://bit.ly/2umyjHs