Training, education and awareness are crucial for people involved in caring for those with dementia.
The Contented Dementia Trust promotes the lifelong well-being of people with dementia by providing a range of courses and services to carers.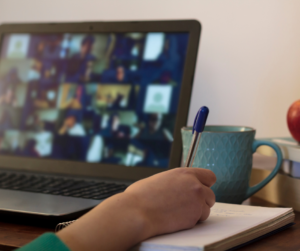 The SPECAL Photograph Album understanding of dementia is a central component of all our courses and provides a unique model that explains why and how lifelong well-being can be achieved.
Our Family & Friends workshops , all delivered via Zoom to small groups, are designed for those who are personally concerned about a family member or friend with dementia.
Details and dates for current Family & Friends workshops can be found here.
We also offer training for health and social care professionals whose work brings them into contact with people with dementia. Dates for these courses will be announced later in the Autumn.
Over the years, the Contented Dementia Trust has identified the need for some bespoke courses, which we now offer. For bespoke  courses, please contact training@contenteddementiatrust.org directly so that we may discuss your particular requirements.